Rating: 5/5

🌟🌟🌟🌟🌟
Genre:

Sci-fi

,

Action

,

Romance
Review:
I can't remember exactly how old I was when I watched the first Matrix movie. I think I must have been fifteen or sixteen, but what I do remember is the wonder The Matrix brought to an impressionable teen who was already crazy about sci-fi and fantasy. And let's not forget totally crushing on Keanu Reeves after watching him in Speed (1994).
Now, 18 years after The Matrix Revolutions (2003) finished the trilogy off with a heartbreaking end, we were given one more installment. I have to say upfront that I'm a bit wary of additional sequels to franchises that wrapped up with perfect, albeit tragic endings. You know that feeling when a franchise ends with a finality that gave you a satisfying closure and you reconciled the emotions that came with it? And now to open that door again, with an anxiety that this new chapter could just ruin how you viewed and felt about it.
Book Dragons, especially, know this feeling when an author ends a series and then does a surprising addition to it that continues it. I call it a make-it-or-break-it plot twist. So of course I was both hyper and anxious about watching Matrix 4 – The Matrix Resurrections.
I am quite pleased to announce that I absolutely loved it. In my opinion, it was an interesting take on how the original trilogy ended, with new characters and changes to the timeline adding value to the story as a whole. And let's be honest, how many of us wanted this since we first met Neo and Trinity?
Special Effects
When talking about The Matrix, you can't not remark on the most important part—the special effects. I enjoyed them a lot and found the new changes a seamless merge to the original trilogy. The special effects were as wicked cool as always, the dystopian world of the machines' domination as bleak as ever. And it was absolutely terrific!
Old & New Characters
I wanted to watch The Matrix Resurrections without any spoilers or even a glimpse into it so I had no clue which additional new actors I would see other than Keanu Reeves and Carrie-Anne Moss. It was a fantastic surprise to see some of my favorite actors from Sense8 in it. I was fangirling all the way. Now for Morpheus 2.0, the new face looked good lol and the update was pretty cool. As for the humorless, invincible Agent Smith, he was as evil as ever and the new actor, Jonathan Groff, portrayed the crazy evil antagonist to perfection.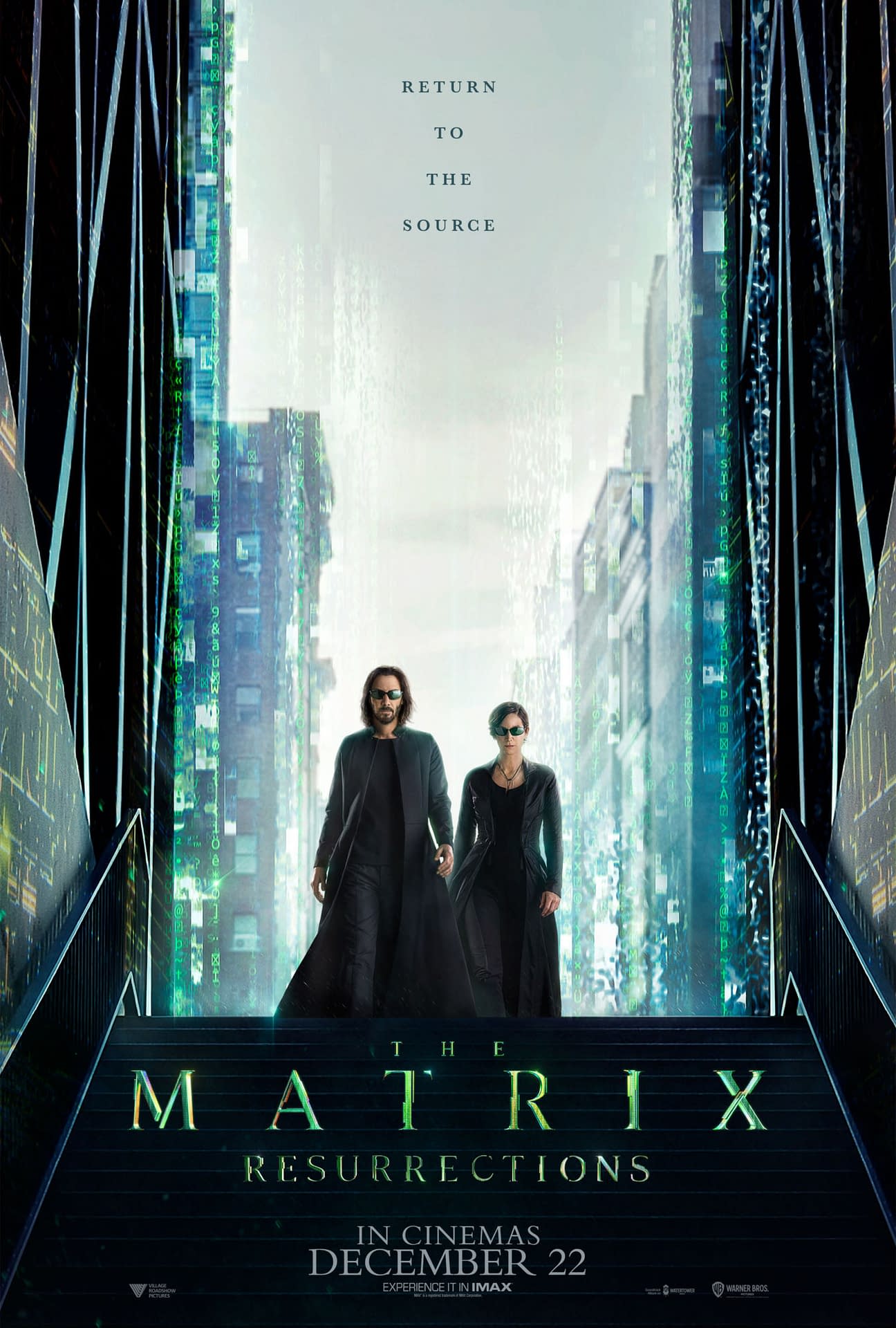 Overall Plot-line
The overall story was intriguing, with twists and turns that kept me hooked in. Some die-hard Matrix fans might find fault with this new installment but I for one found none. I'm not a romantic, my default mode is cynic but I found The Matrix Resurrections to be at the root, a love story – a tribute to Neo and Trinity, that deep connection between them that surmounted all odds.
That's my conclusion and no matter what anyone else says, I enjoyed this movie a lot and I give it 5 by 5 stars.
∼Lyn