Hola, Book Dragons! I can't believe we're already in Dec! What about you guys? Do you feel like this year's gone by too fast?
Well, how goes your Friday? Cozied up at home with an awesome book or out there in the cold, enjoying some winter activities? First option for me lol.
F – Feature your latest book obsession (it doesn't have to be your current read)
We're finally getting another Innkeeper book this month! Yay, I'm stoked!
I – Indicate which book/s you are looking forward to reading this weekend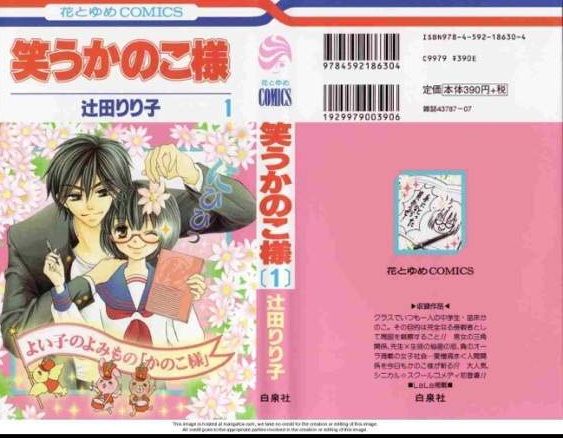 I'm catching up on all my favorite manga and this is one of them – Warau Kanoko-sama!
F – Favorite quote of the week/day
F – FIVE THINGS YOU'RE HAPPY OR GRATEFUL FOR THIS WEEK
1. BOOKS!!!! YES!!!!
2. Peace of mind. I need my brain to just quiet down at times and let me breathe.
3. Whoever's watching my ass up there, a big thanks for helping me out of the jams I get myself into and for giving me the strength to cope with my life. It bears repeating.
4. MANGA!!!! YES!!! (& a good tablet to read it on)
5.A safe place to stay, a roof over my head, food to eat, warm clothes. Even when I don't feel lucky, solid gratitude for this.
Stay tuned.
∼Lyn
How to participate in the meme:
1. Credit the creator of this tag (Me! 😉 ) and link back.
2. Answer the four questions to the best of your ability.
3. Most important of all, enjoy yourself!
QUESTIONS:
F – FEATURE YOUR LATEST BOOK OBSESSION (IT DOESN'T HAVE TO BE YOUR CURRENT READ)
I – INDICATE WHICH BOOK/S YOU ARE LOOKING FORWARD TO READING THIS WEEKEND.
F – FAVORITE QUOTE OF THE WEEK/DAY
F – FIVE THINGS YOU'RE HAPPY OR GRATEFUL FOR THIS WEEK.