Hola, dragons, how's it going? Whatcha planning for the weekend? Sloth or beaver mode? I'm hoping for some productivity with some sloth thrown in.
F – Feature your latest book obsession (it doesn't have to be your current read)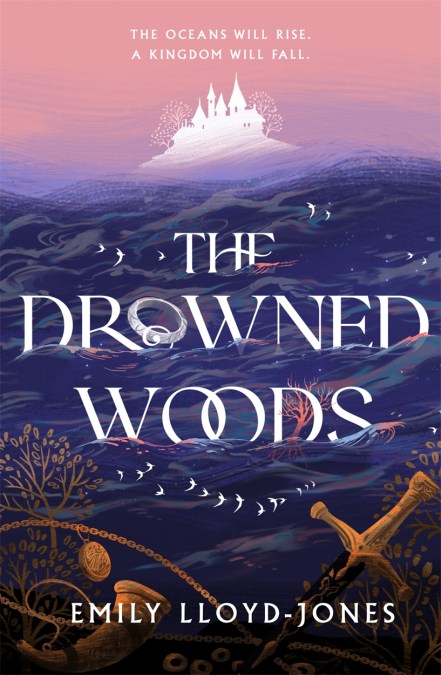 How cool is this new cover of The Drowned Woods by Emily Lloyd-Jones? Pretty great, uh?
I – Indicate which book/s you are looking forward to reading this weekend.
Finally started this – hope to finish it tomorrow 🙂
F – Favorite quote of the week/day
Focus on your goals and you end up manifesting them.
F – Five things you're happy or grateful for this week.
1. PEACE OF MIND. Please.
2. Books.
3. Whoever's watching my ass up there, a big thanks for helping me out of the jams I get myself into and for giving me the strength to cope with my life. It bears repeating.
4. The weekend, thank you very much.
5. A safe place to stay, a roof over my head, food to eat, warm clothes. Much gratitude for this. Every night I think about this and I am grateful.
Stay tuned.
∼Lyn
How to participate in the meme:
1. Credit the creator of this tag (Me! 😉 ) and link back.
2. Answer the four questions to the best of your ability.
3. Most important of all, enjoy yourself!
QUESTIONS:
F – FEATURE YOUR LATEST BOOK OBSESSION (IT DOESN'T HAVE TO BE YOUR CURRENT READ)
I – INDICATE WHICH BOOK/S YOU ARE LOOKING FORWARD TO READING THIS WEEKEND.
F – FAVORITE QUOTE OF THE WEEK/DAY
F – FIVE THINGS YOU'RE HAPPY OR GRATEFUL FOR THIS WEEK.